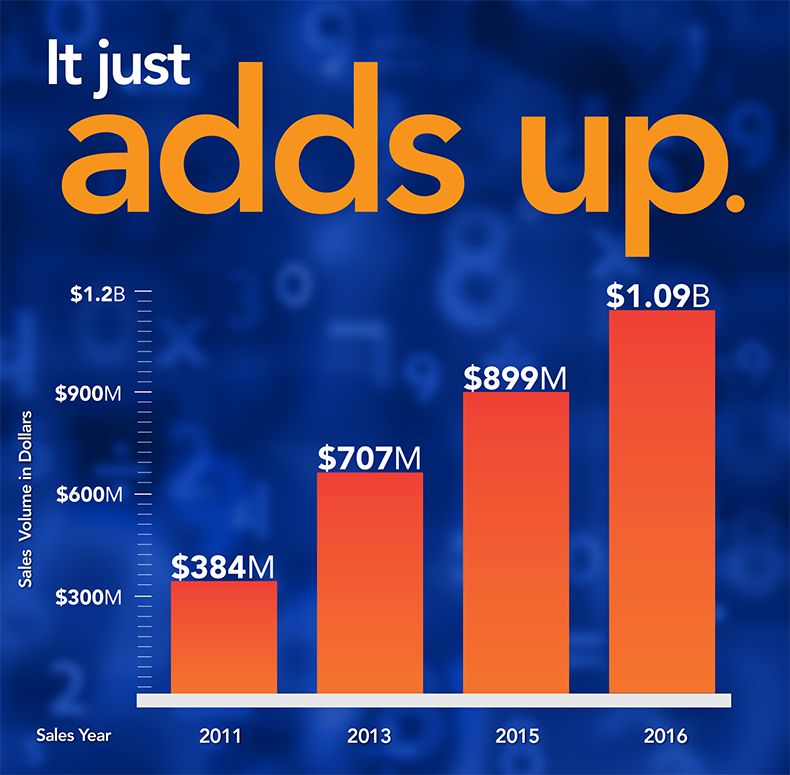 For the first time in a 12-month period, Bean Group agents helped their customers buy and sell more than $1 Billion worth of real estate! WOW!

From everyone at BGHQ, thank you for all that you do to make Bean Group one of the fastest growing, innovative real estate firms in the country. We couldn't do it without you.
At Bean Group, our goal is to be anything but ordinary.
Represented by hundreds of Realtors® who are focused on meeting the needs of home buyers and sellers in Maine, New Hampshire, Massachusetts and Vermont, Bean Group is one of the largest real estate firms in New England.
Since Michael Bean introduced the company in 2003, Bean Group's management team, support staff and agents have aligned around one simple idea – Bringing People Home.
On our path to helping thousands of New Englanders find their perfect home, Bean Group has closed nearly $6 billion in real estate transactions. As a result of these accomplishments, Bean Group has been listed on the Real Trends list of the 500 largest brokerages in the country for eight consecutive years (2009 – 2016), and was featured on Inc. Magazine's prestigious Inc. 500|5000 list of fastest growing, independent companies in the United States in 2011, 2012, 2013, 2014 and 2016.